ESR 08 - Carlos Pardo Hernández
Molecular insights into inhibition mechanisms of the mitochondrial transcription
I studied my BSc in Biochemistry in Toledo (Spain) and did my Bachelor thesis in Bristol (UK). After that I decided to do my MSc in Biotechnology in Madrid (Spain) and my Master thesis in the study of the regulation of transcription in bacteria, with an emphasis in electron microscopy.
Due to my past experience, I found Claes Gustafsson´s lab as ideal for the kind of scientist I would like to become, studying transcription and replication in mitochondria and making use of such a promising technique as electron microscopy.
I am sure that REMIX ITN will give me the means to develop as a scientist and to deepen into the mechanisms of gene expression in mitochondria and its involvement in disease. It will also be great to be part of a collaborative network to which every fellow will contribute.
Contact
Contact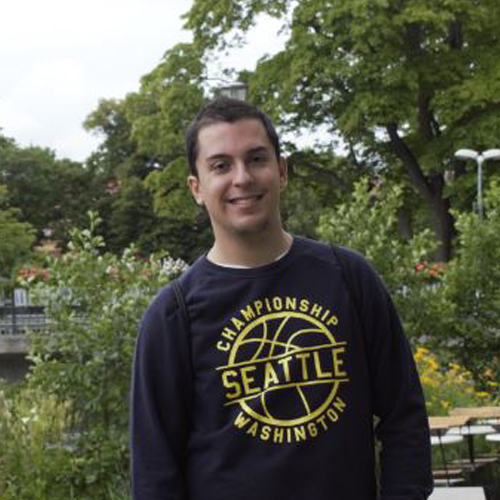 AG Gustafsson, Institute of Biomedicine, University of Gothenburg
Medicinaregatan 9A
University of Gothenburg
SE- 413 90 Göteborg, Sweden

Telephone +46 (0)31 786 3277
E-mail carlos.pardo.hernandez(at)gu.se