Stress: Thesis Writing & Management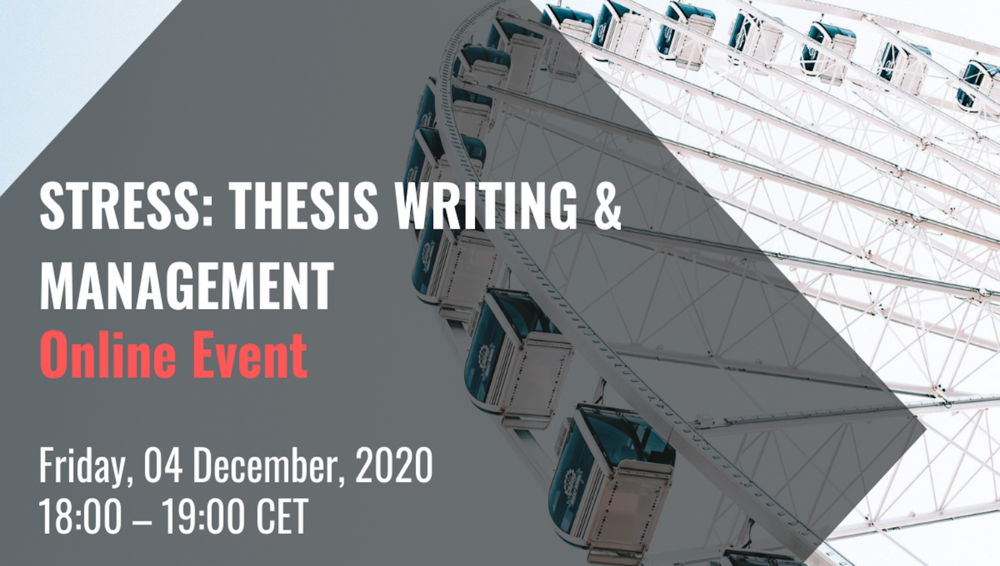 The online event "Stress: Thesis Writing & Management" will take place on Friday 4th December, 18:00 - 19:00 CET. Tickets can be purchased free of charge.
Experts:
Dr. Krishana Sankar - Founder of GradeWriteSlack, a community supporting graduate students and post-docs in their writing, with mental health check-ins and helpful resources.
Kaycie Butler - Founder of Butler Science Communications, a platform making the editing and writing of papers, grants and manuscripts more simple and streamlined.
Jelena O'Reilly - Associate Lecturer at University of York and popular micro-blogger covering her own personal experiences of mental health whilst completing a PhD.
For further information please follow the link below:
---
---